History of Moira
For some years now George & a friend of his have been collecting old photos of Moira & surrounding areas.
In the following galleries are some of the photos which they have collected to date, we regularly receive emails from all over the world from people trying to trace their family tree who may have come across one of their own relatives in this collection of photos.
The photos have also been used by local newspapers and by a local Clergy man in the making of a video about the history of Moira, the video can be found within this section of the website.
The collection is ever growing so do check back from time to time. If you or anyone you may know have any old photo's which you think may be of interest to George then please feel free to call in to show him them or drop us an email at info@mccartneysofmoira.com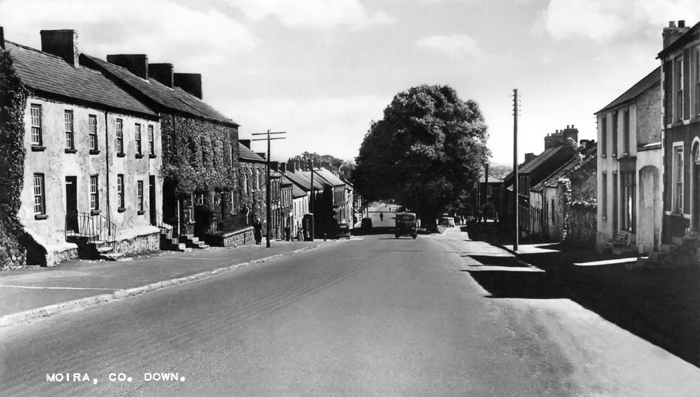 Article by Lisburn City Council on the History of Moira - read here
Click on any photo to launch slideshow