Blog
Latest Blog
30/5/2012
Today the builders start to demolish. 60-62 Main Street is the house & shop we are making into our new Deli & Coffee Shop. This extension has been a dream of George's for years as the house has belonged to the McCartneys a lifetime. The front wall & roof will remain in place but the house & out buildings will be gutted from the back ready for the build to commence.
The place is full of many memories for all of us - It's where Granny McCartney lived and the house George & Gordon grew up in with their sisters. The place Joan lived in for a year with her in-laws after she married George & the place I'd go to on a Sunday morning with my sisters Susan & Sarah, we'd watch the Waltons on TV & Uncle Gordon would make us Coke Floats while we carefully stacked dominos up in rows before knocking them down like a snake. We'd play outside in the garden with our cousins & Buster our dog.  Back then the garden went back as far as the park wall – there were no postage stamp sized gardens in the good old days.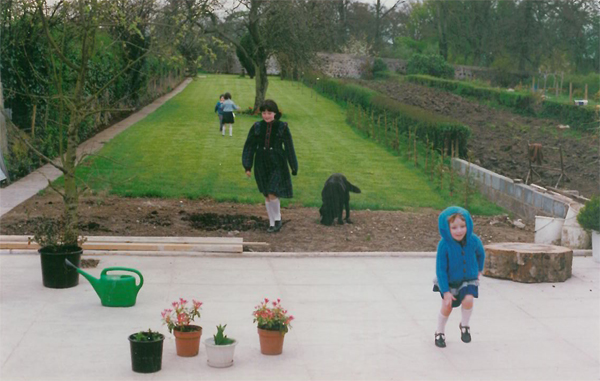 We used to love getting up into the attic to play on the wooden beams which I'm pleased are being preserved during the build. Last week while working up there the builders found Aunty Hilary's wedding dress along with an old suitcase full of trinkets from many moons ago & some old family photos - they'd been so safely tucked away in the attic they were missed during the clear-out - A lovely & unexpected find!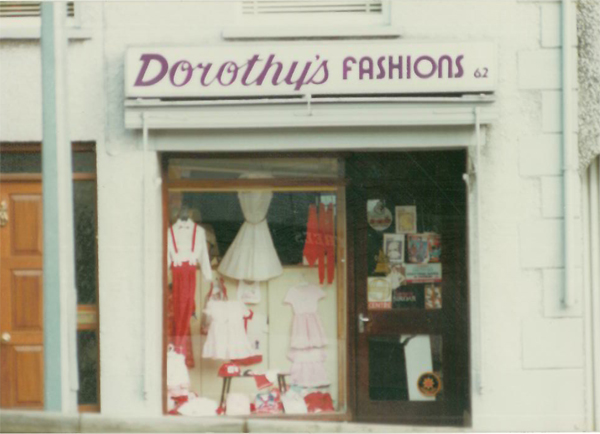 For years Granny & Auntie Dorothy had a children's clothes shop in No 62 – as a result Susan & I were regularly kitted out in matching outfits – a particularly embarrassing favourite being the white pom-pom hats & matching hand muffs on strings that we wore round our necks – and no you're not getting a picture of them ;-) It was the place where everyone went to get kitted out with their new primary school uniforms each year. Auntie May who ran the shop would let us in behind the counter & we'd sit 'organising' all the drawers full of spools of coloured threads – but the best drawer was the one full of ear muffs – we were fascinated with them!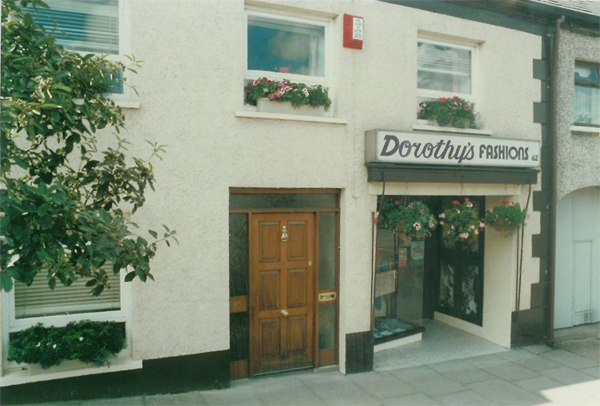 It was also the house where after cycling down to the shop one fateful Saturday morning in P6 that I was pieced back together after falling off my bike & breaking my arm and knocking my front tooth out. Thank goodness Granny had been there to help me!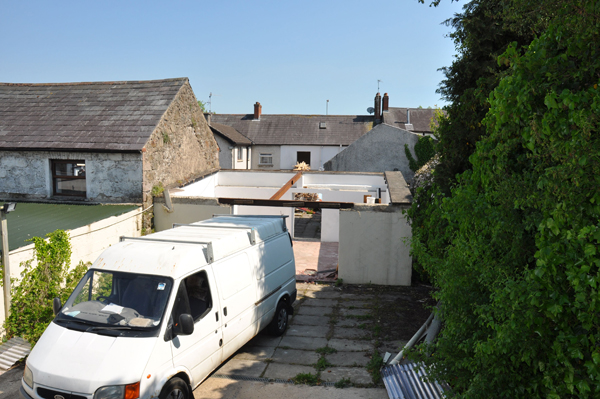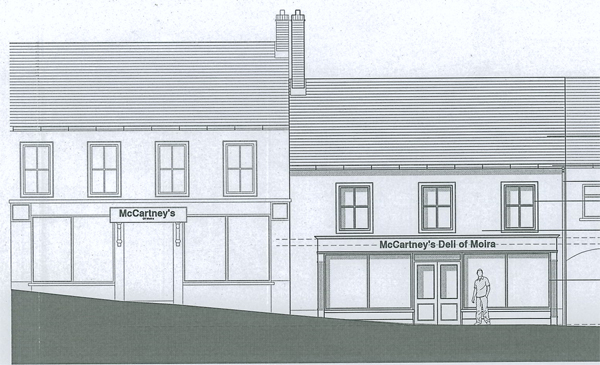 I wonder what memories this next chapter might bring – good ones I hope!
Judith
Latest Blog
23/5/2012
Welcome! I just wanted to give you a brief introduction to our new blog. A new chapter is beginning here at McCartney's and to mark it I am starting this blog to share with you what is going on in the shop. For those who don't know me I'm Judith - George's eldest daughter & I've worked here in the shop since I was no age! 
At the start of 2011 we began work behind the scenes on plans for our new Deli Extension, it's been the guts of 20 years since we did our last big extension to the shop and that once huge space has been slowly gobbled up by our ever expanding range of food & not to mention our ever increasing number of staff.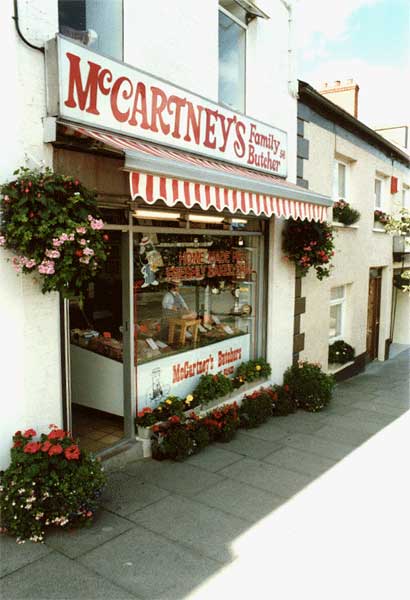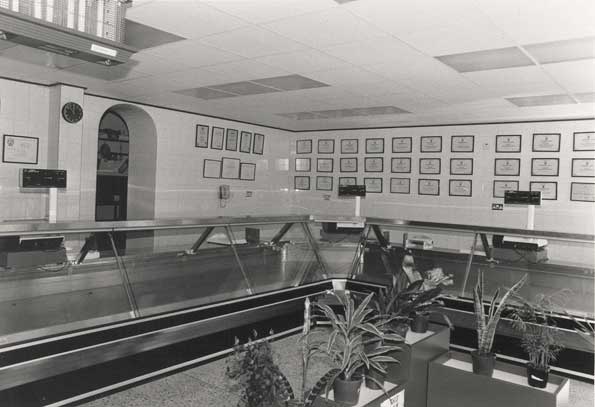 Finally last Friday we received the news we had been waiting for – the green light from the Planning Service to go ahead with our Delicatessen Extension & Coffee Shop.
There will be big changes ahead for us. This extension will see us expand downhill into No. 60-62 which was Granny McCartney's house. The overall site size will be doubling while the retail area will be more than 3 times the size of our existing shop.
But don't worry! We'll have no problem filling it with lots of lovely products, we have old ideas that we have never had the room to fulfill along with so many new ideas of what we want to do. We are busy developing new products and as ever perfecting old ones – we are always striving to improve. We're also having great fun sourcing lots of new products & we can't wait for you to see what we'll have in store.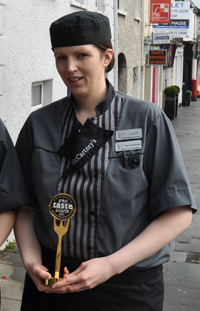 Judith